On April 10, 2022 (Sunday), the jubilee 10th edition of the Avicena Women's Race was held.
Regardless of the weather conditions, for over 2000 ladies the rain was not an obstacle for them to run 3 km.
Many thanks to our friends the Sports Union of Skopje, with whom we have the honor to cooperate for such events that encourage sports culture in women.
The race for 10 years is proof that women regardless of age have a sports spirit, and healthy habits are part of their daily lives.
????This year, out of the total number of participants, Vesna Kiradzieva was the first to reach the finish line in 12 minutes and 22 seconds, the second place went to Bojana Naumovska with 12 minutes and 35 seconds and the third place went to Vera Ukradevska, who ran the track in 12 minutes. and 35 seconds.
Over 2000 participants ran in the rain and beautified the City Park and the City of Skopje.
Thank you to everyone who participated!
See you at the next Avicenna Women's Race.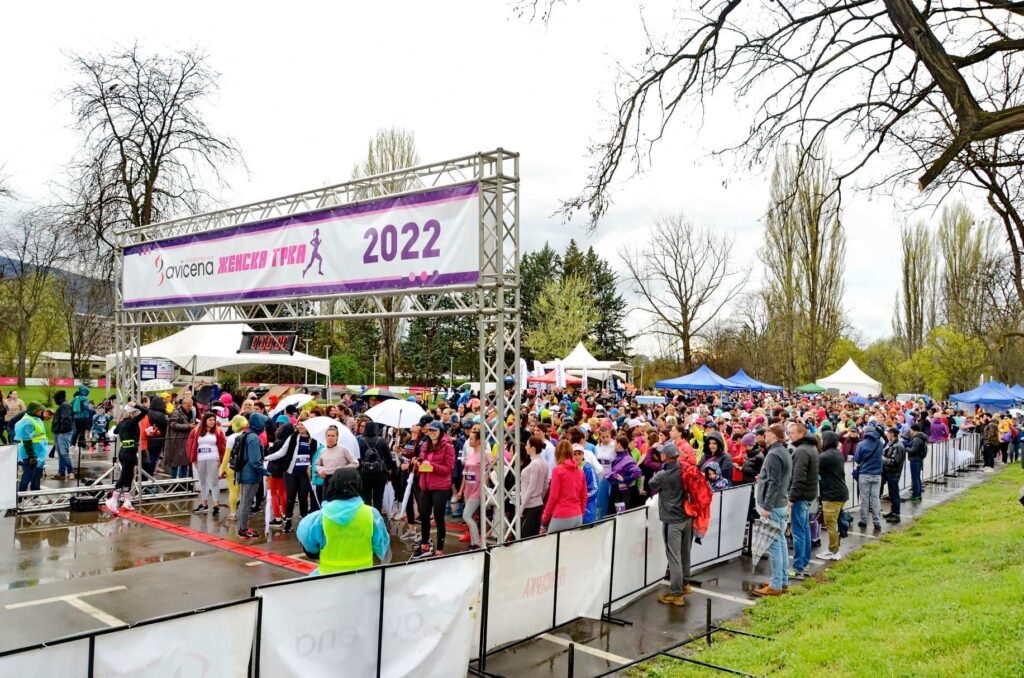 Photos: Zenska Trka, Macedonia Best Photos, Nebojsa Gelevski, Bobi Kuzmanoski, Happy Photo.